Welcome to Right Turn!
Statewide support for Nebraska's adoptive and guardianship families.
---
We are here to help and support families who have adopted a child or entered into a guardianship. This includes international, domestic, step-parent and adoption from foster care along with guardianship from foster care. Located in 8 offices across the state of Nebraska - we can help make a difference in the lives of parents and their children.
Our website contains a variety of resources. Feel free to take a look around. You never know what you might find when you make the Right Turn® 
---
Current Events at Right Turn®
Help us make support group better! In an effort to provide the best possible support to our families, Right Turn is collecting information regarding our current Lincoln Support Group. We would be delighted if you would take a minute and complete this short survey
Interested in a support group in the Grand Island / Kearney area? 
Grand Island Support Group Survey
Events and Activities:
You can register for up coming training and support groups on our

Training & Event Calendar.

 

Feel free to browse our available training list and let us know if there is anything that interests you. 
What you Need to Know:
At Right Turn®  we strive to provide the best resources for you and your family. In an effort to make resources more accessible we are making some changes to our website. Some pages have been moved, edited or may have a different title. If you are unable to find a page, feel free to reach out to us at

RightTurn@RightTurnNE.org

and we will be happy to guide you in the right direction. 
Check out the new

Resource Library

! Our website now contains a searchable resource page to help you get connected with the resources you need. Find a variety of informative articles, website links, services and recommended readings all at your fingertips. You can search by key word or simply browse by category.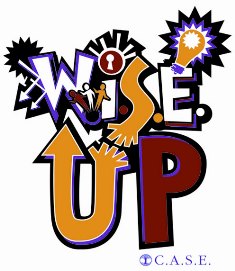 What do people say to YOUR KIDS about ADOPTION?
Do your kids know how to W.I.S.E. Up! their friends, peers and neighbors about ADOPTION?
W.I.S.E. Up!, developed by C.A.S.E, is designed to empower kids and families in their own world! It is a program that teaches tools for handling comments and questions about adoption. W.I.S.E. Up! gives children and teens (and parents, too!) the power to choose how to talk about adoption with others! Children need W.I.S.E. Up! when they begin to be asked questions about adoption and their adoption story.
This TOOL is important when the children begin to hear that others are noticing some differences about how their family was formed. For children in transracial or transcultural families, that may begin as early as age 3 ("Why don't you look like your mom?") and for others, it may not begin until ages 6, 7, or 8, when their friends may begin to be curious about their adoptive family ("Why were you adopted?").
W.I.S.E. Up! is for adopted children entering 1st — 6th grades in Fall of 2017.
Please note that birth children and foster children are not able to attend. W.I.S.E. Up! is a curriculum of C.A.S.E. and Right Turn is bound by their requirements.
Parents do need to attend with their children.
Dinner will be served.