Welcome to Right Turn!
Statewide support for Nebraska's adoptive and guardianship families.
We want to hear from you.
Round Table Discussion: Enhancing Post Permanency Services in the
Central Service Region
Stakeholders from the region are invited to attend this opportunity to discuss struggles and solutions to some of the issues facing Nebraska's adoptive families. 
---
Right Turn® is here to help and support families who have adopted a child or entered into a guardianship in Nebraska.
Eligibility includes international, domestic, step-parent and adoption from foster care along with guardianship from foster care. 
Right Turn® is located in 8 offices across the state of Nebraska - we can help make a difference in the lives of parents and their children.
Our website contains a variety of resources. Feel free to take a look around. 
Help is just around the corner. Make the Right Turn® 
---
Current Events at Right Turn®
---
Right Turn is now offering a support group for adoptive and guardianship parents in North Platte. This group will meet over the lunch hour from 12:15 pm - 1:30 pm on the first Thursday of every month at Nebraska Children's Home Society 121 N Dewey Suite 206 North Platte. Participants are encouraged to bring their lunch and join other parents for support and conversation. 
Coming soon! Support group in Grand Island. Keep an eye out for more details. 
Teen Support Group is for Adopted Teens ages 14 to 18 and will be held on the second Monday of each month. Teen Support Group is an open forum, for Adopted Teens, to share and connect with other Adopted Teens.  Each teen participant and a guardian will need to complete a 1 hour orientation assessment before the teen can attend their first  meeting. If you have any questions, or would like to schedule an orientation assessment, please contact Jacey Stephens
TAC is coming to Norfolk!
TAC (Training for Adoption Compatency) will begin in Norfolk in September 2018. 
The Center for Adoption Support and Education (C.A.S.E.) developed TAC based on its extensive experience in providing pre– and post-adoption counseling and educational services to families, educators, child welfare staff, and mental health providers.
Find out more HERE
---
Have you received services from Right Turn?
---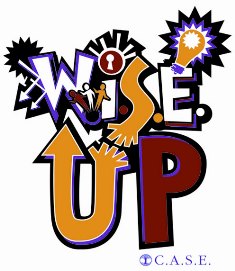 What do people say to your kids about adoption?
Do your kids know how to W.I.S.E. Up! their friends, peers and neighbors about ADOPTION?
What is Wise Up?
WISE Up is a curriculum developed by the Center for Adoption Support and Education which is designed to empower children and their families in their own world.
WISE Up is a program that teaches tools for handling comments and questions about adoption.
WISE Up gives children and parents the power to choose how to talk about adoption with others.
WISE Up is a curriculum of C.A.S.E. which means Right Turn is bound by their requirements.
Who should attend WISE Up?
WISE Up is for adopted children attending 1st — 6th grades and their parents.
Children need W.I.S.E. Up! when they begin to be asked questions about adoption and their adoption story.
Birth children and foster children should not attend.
Why should my family attend WISE Up?
This tool is important when children begin to hear that others are noticing some differences about how their family was formed.
*Parents do need to attend with their children.
*Dinner will be served.